Empowering Businesses with Fiber To The Business (FTTB) Service
Unlock Unrivaled Speed and Reliability for Your Business
With Telecel Liberia's Fiber To The Business (FTTB) service, businesses can now harness the power of lightning-fast and reliable broadband. Say goodbye to slow and unreliable internet connections as our FTTB service provides unmatched speed and performance at competitive rates. Powered by CSquared, our extensive coverage ensures that more businesses can experience the benefits of high-speed fiber connectivity. Embrace the future of business connectivity with Telecel Liberia's FTTB service and take your operations to new heights, whether it's seamless video conferencing, cloud-based collaboration, or uninterrupted online transactions.
Check Your

Availability
Click to see what connectivity options are available in your area:
Unleashing the Power of Fiber To The Business (FTTB) Service
Discover the Incredible Benefits of Telecel Liberia's FTTB Connection
Our Provider Partner
CSquared: Powering Telecel Liberia's Fiber Connectivity
 CSquared, a trusted fiber infrastructure provider, empowers Telecel Liberia to deliver high-speed and reliable fiber internet services across the nation. As a leading fiber provider, CSquared combines cutting-edge technology with extensive expertise to ensure seamless connectivity for businesses and individuals. Telecel Liberia leverages CSquared's robust fiber network, enabling faster downloads, smoother streaming, and enhanced online experiences. With CSquared as its backbone, Telecel Liberia offers a wide range of fiber-based solutions, connecting communities and businesses to the digital world. Experience the power of CSquared-backed fiber connectivity with Telecel Liberia, and unlock the full potential of high-speed internet in Liberia.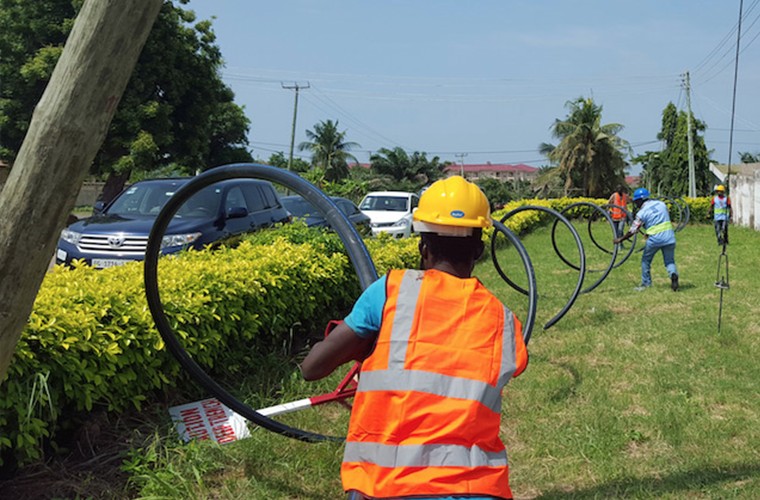 FAQ's
Frequently Asked Questions